Skinbreeze Facial
The Skinbreeze system combines a unique concept that uses LED Light Therapy and an Orbital Microdermabrasion skin resurfacing hand piece. We also use a highly effective targeted line of Skinbreeze serums in the treatments that is combined with a unique high pressure 02 infusion and spray delivery system that increases the depth of the serums' penetration into the skin resulting in enhanced effectiveness.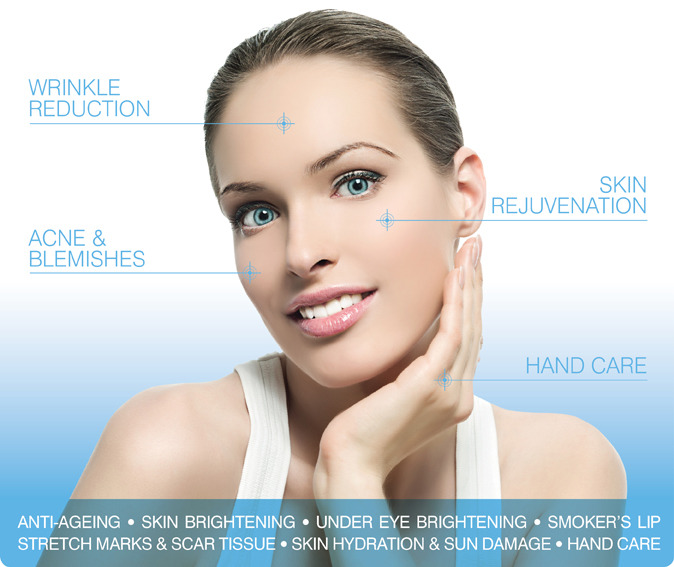 Skinbreeze Orbital Microdermabrasion provides a wide range of results driven skin rejuvenation treatments by utilising a combination of the following advanced technologies:
Orbital Microdermabrasion
This is a precision skin exfoliation procedure that diminishes fine lines and imperfections to achieve a smoother and more radiant looking complexion.
This multifunction treatment system features Orbital Microdermabrasion, a unique crystal-free technology that offers precision controlled skin peeling with an unparalleled choice of 60 levels of abrasion.
The orbital rotation of the abrasive treatment head performs a progressive and controlled skin exfoliation, removing imperfections and impurities. By removing the superficial layers of skin, the complexion is left clearer, smoother and more youthful looking. Results are visible after just one treatment.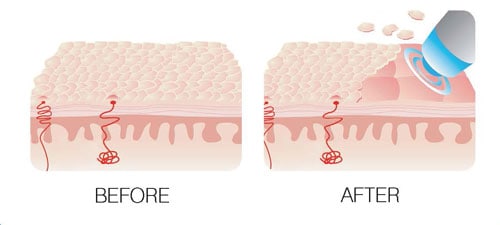 LED Light Therapy
Utilises the therapeutic properties of red light and blue light to calm the skin, neutralise bacteria and reduce redness in order to help tackle acne, blemishes and scar tissue.
Blue light calms the skin and destroys skin bacteria. Red light stimulates new tissue growth and cellular regeneration. Combined red and blue light at specific wavelengths is effective in the treatment of acne and blemishes.

O2 Product Infusion
Optimises treatment results by using a compressed air delivery system to enhance the absorption and the effectiveness of the dedicated range of Skinbreeze skincare products.
O2 Infusion uses a unique handpiece that delivers powerful bursts of air to drive specially formulated Skinbreeze skincare products deep down into the lower layers of the skin to enhance the effectiveness of their active ingredients.
KEY BENEFITS
Enhance product absorption
Plumps lines and wrinkles
Feeds and nourishes cells
Increase cell regeneration
Speeds up the healing process
Calms, soothes and heals the skin
Rejuvenates skin tissue
Results improve over 24-48 hours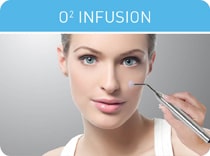 O2 Product Spray
The O2 Spray is a delivery application for liquid based Skinbreeze skincare products that have been developed to intensively hydrate and replenish skin moisture levels after microdermabrasion.
An air-powered spray gun is used to provide an even application of active ingredients as a fine mist across the treatment area, which offers the perfect microdermabrasion finishing treatment as it gently refreshes and calms irritated, sensitive and sun damaged skin.
O2 Spray stimulates healing and repair, as well as combating redness or inflammations – used in cases of active acne, acne rosacea and herpes simplex.

| | Approx Treatment Time | Single Treatment Cost |
| --- | --- | --- |
| Anti-Ageing Treatment | 1 h 30 mins | £65 |
| Skin Rejuvenation, Hydration, Acne and Blemishes | Hydrates and rejuvenates the skin tissue. Revitalises dull skin tone to leave a glowing and youthful complexion. Altered to individual client to suit specific skin problem – 1 h | £50 |